How to Establish Good Dental Hygiene Habits for Children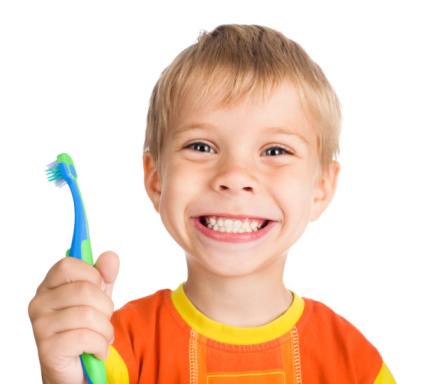 Recent studies
have found links between poor oral health and poor overall health. Laying a good oral hygiene foundation for your child is more important than ever.
Helping Your Child Learn Good Dental Hygiene Habits
Dr. Garcia has a few tips to help you lay the foundation for a healthy, beautiful smile for life:
1.    Take Your Kids to the Dentist
Yes, you should take your children to the dentist, but did you know you should take them before they ever show teeth? Taking your young child with you to your appointment will help them see that their parent is relaxed and carrying out a healthy adult habit. Seeing that you are unafraid and unhurt will also help cut down on dental ear and phobias.
The first actual dentist visit should be shortly after the first tooth appears, or by their first birthday.
2.    Establish a Daily Brushing Routine
Teach your child to brush his or her teeth twice a day, every day; you can begin when the first tooth erupts! The general guideline is to aim for 2 minutes of brushing with a small, soft-bristled toothbrush specifically for infants and small children. Use a pea-sized amount of un-fluoridated toothpaste (for infants) and a pea-sized amount of fluoridated toothpaste for small children.
This will help them establish a daily brushing routine and will also inhibit the build-up of decay-causing plaque.
3.    Promote a Healthy Diet
Promoting a healthy diet when children are young can help them maintain good oral health and overall health for life. Promote healthy habits by limiting sugary drinks and sugary foods, especially candy and sweets. Find ways to encourage them to eat healthy, whole foods like vegetables, un-processed whole grains (brown rice, lentils, etc.) and healthy snacks like lean protein.
4.    Set a Good Example
The most important thing you can do to help your child establish good dental hygiene habits is to teach by example. Your children watch what you do very closely. They'll pick up on your oral hygiene and eating habits, both good and bad. By setting a good example, you can help them learn good dental hygiene habits that will serve them well for life.
You are the best advocate for your child's oral health. Help them set up a good dental health routine early on, and they will have a beautiful, healthy smile for life. And don't forget to set up your child's semi-annual dental appointment with Dr. Garcia and his friendly and experienced staff. They've been serving the dental needs of Albuquerque families since 1983 and they will help protect your family's beautiful smiles!