Meet our Team
---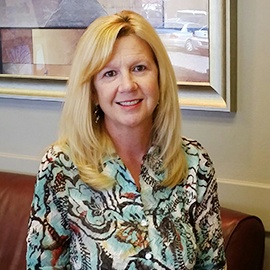 Jo Ann
Office Manager
My name is Jo Ann. I've been in Dentistry for 34 years. I was a Dental assistant for 15 years and managed several Dental offices. I really enjoy meeting new people. The people we see and treat are not just patients to me, I get to know them and they not only become my friend, they become part of my family. I have a compassion for patients who are fearful of the Dentist and I do my best to help them overcome their fears. I love all aspects of Dentistry. I'm very knowledgeable with all types of procedures, as well as insurances and financing options. Since working with Dr. Garcia I've learned even more and love that he is a perfectionist, because that is important to me. I look forward to meeting you in our office. Outside of the office I focus on my faith, family and grandkids. I enjoy spending quality time with my grandchildren along with a weekly Bible Study.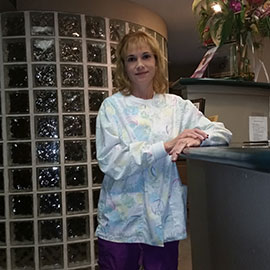 Misty
Dental Assistant
My name is Misty. I have been a Dental Assistant for over 14 years. I absolutely love what I do, and care for each one of our patients. My goal is to make each and every patient feel comfortable and relaxed during their time in our office. Outside of the office I spend my time devoted to my family and Faith. I look forward to seeing you and taking care of all your Dental Needs.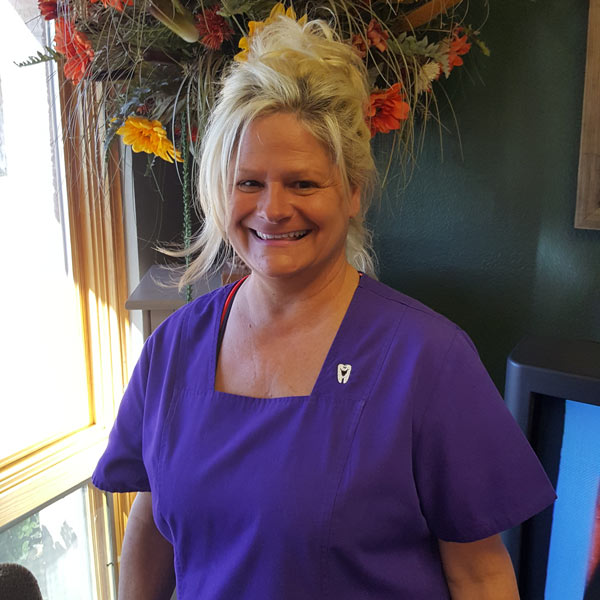 Bev
CDA, CPFDA, CRFDA, Clinical Assistant
I have been assisting since 1982. I have achieved my certifications through the National Board (DANB). I take great pride and honor to be a part of Dr. Garcia's practice! It's a pleasure assisting a doctor daily whom consistently delivers superior dental work with honesty and integrity. I can assure you that you will be treated in a compassionate, respectful and comfortable environment. I will help you with all of your concerns or questions you may have. We actually have fun too! When I am not assisting I enjoy playing with my black lab.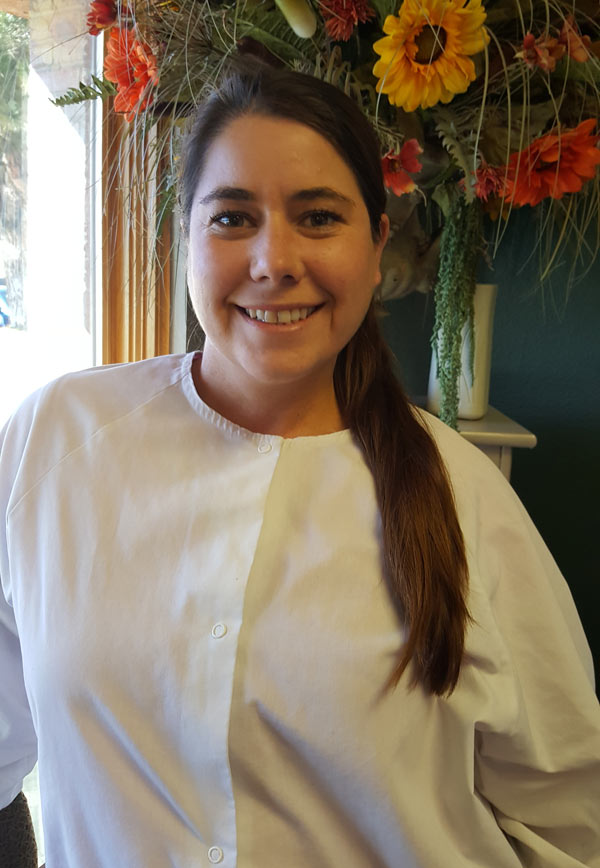 Shawna
Registered Dental Hygienist
Shawna is our registered dental hygienist with a license to perform local anesthesia and has a great passion for her work. She specializes in patient education and periodontal disease. Her engaging personality and gentle touch has gained her a trusting reputation with our patients. Shawna is dedicated to provide exceptional oral healthcare by providing each patient with an individual treatment plan. This plan will assist to meet the needs and desires of each of our patients. We are so happy to have her on our team. When not at work, Shawna loves spending time with her husband and daughter.